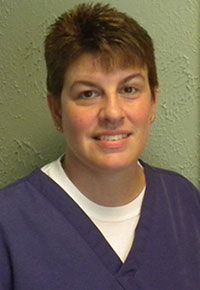 Kristen
Office Manager
Kristen started working at the practice in 1990 as a dental assistant. She has always performed many duties at the office, everything form front desk to assisting with patients. She is certified in radiology. In 2008 she took over as Office Manager.
Richard S. Jacobs DDS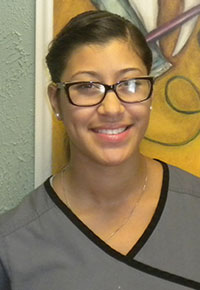 Sierra
Dental Assistant
Sierra has been assisting Dr. Jacobs since 2009. Her job duties include chairside assistance, patient management, prepping room and instrument sterilization. She has been a wonderful addition to the office.
Richard S. Jacobs DDS
Sara
Dental Hygienist
Sara started working part time with Dr. Jacobs in 1995 as a dental assistant and helping out at the front desk. In 2004 she took a leave of absence and went back to school for dental hygiene. She graduated from Delaware Technical and Community College in 2006, and came back to the office. Sara loves working with kids and tries her best to make everyone's appointment with her enjoyable and informative. In her spare time she likes to quilt and knit.
Richard S. Jacobs DDS